AREAS OF INTEREST:
– Law & Society, Courts, and Adjudication Processes and Practices: plea bargaining and adjudication, pretrial services and diversion practices, psychology and the law, and juror decision-making;
– Criminal Justice Reform and Public Policy: program implementation and evaluation, policy analysis, court and legal reforms, and law enforcement programs and practices;
– Individual Differences in the Criminal Justice System: juvenile justice issues, gender differences in legal decision-making, and sexual assault policies
---

PUBLICATIONS
Journal
Henderson, Kelsey S. & Reveka V. Shteynberg. (2019). Plea decision-making: The impact of attorney credibility, expertise, and trustworthiness. Psychology, Crime & Law.
Abstract: Attorney recommendations influence defendant plea decisions; and the degree of influence likely rests on the perceived trustworthiness and level of expertise of the attorney (factors of source credibility). We explored attorney source credibility factors and how these characteristics influence defendants' plea decision-making. MTurk participants read a hypothetical plea scenario and were asked to imagine themselves as the defendant in a DWI/DUI case making a plea decision; in the scenario, we manipulated the defense attorney's level of trustworthiness, expertise, and plea recommendation. There was a significant interaction between attorney recommendation and trustworthiness on defendants' plea decisions; participants who were advised to accept the guilty plea were more likely to plead guilty when the attorney was high in trustworthiness compared to low in trustworthiness. Attorney trustworthiness did not affect plea decisions for defendants advised to reject the guilty plea. Importantly, attorney trustworthiness affected defendants' decision to follow the attorney's recommendation and ultimate plea decision (regardless of expertise), and attorney expertise affected defendants' confidence in their decision (regardless of trustworthiness). Results suggest individual-level characteristics of defense attorneys affect the influence of the attorney and their recommendation, and ultimately defendants' plea decision-making.
Worden, Alissa Pollitz, Reveka V. Shteynberg, Kirstin A. Morgan, Andrew L.B. Davies. (2019). The impact of counsel at first appearance on pretrial release in felony arraignments: The case of rural jurisdictions. Criminal Justice and Policy Review.
Abstract: This article examines the impact of early provision of counsel on judges' pretrial release and bail decisions in two rural counties in upstate New York, in cases involving felony charges. This study builds upon previously reported research on misdemeanor cases. We note that although the stakes are higher in felony cases, few studies have investigated the dynamics of first appearance decisions at either level. We investigate the hypotheses that when defendants are  represented by attorneys at their first appearances in court, (a) judges are more inclined to release on recognizance or under supervision, (b) judges impose less restrictive bail amounts,
and (c) as a consequence, defendants spend less time detained prior to disposition. We find mixed support for these hypotheses, although some evidence that counsel at first appearance (CAFA) produces the expected outcomes. We conclude that the implementation of programs intended to ensure CAFA may be tempered by courthouse cultures, and that future research on court reform should include the study of rural jurisdictions.
Worden, Alissa Pollitz, Kirstin A. Morgan, Reveka V. Shteynberg, & Andrew L.B. Davies. (2018). What difference does a lawyer make? Impacts of early counsel on misdemeanor bail decisions and outcomes in rural and small town courts.  Criminal Justice Policy Review. Advance Online Publication. doi: 10.1177/0887403417726133.
Abstract: Recent court decisions and state legislation have highlighted the significance of ensuring that criminal defendants are represented by counsel at their first appearances in court, where judges make critical decisions on pretrial release, bail, and detention. Yet many jurisdictions do not routinely provide counsel to indigent defendants at this stage. We hypothesize that when defendants are represented by counsel at first appearance (CAFA), they are more likely to be released on recognizance, are less likely to have high bail set, and are consequently less likely to be jailed pending disposition. We explore the impact of lawyers' presence by comparing pretrial decisions and bail outcomes across samples of misdemeanor cases in three rural counties in upstate New York: cases with and without CAFA. We find that these counties saw shifts in decisions or outcomes. We consider the implications of these findings for future research, court practices, and public policy.
Worden, Alissa Pollitz., Andrew L.B. Davies, Reveka V. Shteynberg, & Kirstin A. Morgan. (2017). Court reform: Why simple solutions might not fail? – A case study of implementation of counsel at first appearance. Ohio State Journal of Criminal Law, 14(2).
Abstract: In this article we investigate the implementation of programs intended to ensure that defendants in criminal courts receive legal counsel at their first appearances before judges. Efforts to reform court practices are often stymied by courts' fragmented and adversarial structures and by reformers' misconceptions about how they operate. We find that the public defense administrators who voluntarily launched these programs largely overcame these difficulties by adopting incremental approaches to expanding defense services, designing programs that were adapted to local conditions, and by persevering in the face of political resistance.
Redlich, Allison D. & Reveka V. Shteynberg. (2016). To plead or not to plead: A comparison of juvenile and adult true and false plea decisions. Law and Human Behavior, 40(6).

Abstract: In a criminal justice system in which almost every adjudicated defendant, regardless of age, pleads guilty, it becomes important to understand the decision-making process underlying this choice. In the present research, we examined how age (juvenile vs. young adult), guilt versus innocence, and plea comprehension influenced the decision to plead guilty and the underlying plea rationale. We found that whereas age did not affect willingness to plead guilty when participants were asked to assume guilt in a hypothetical scenario, juveniles were more than twice as likely as young adults to plead guilty when asked to assume innocence. In addition, consistent with past research and developmental theory, juveniles were significantly less likely than adults to consider the short- and long-term consequences of the decision, and to understand and appreciate plea-related information. We also found that legal knowledge, after controlling for age, was positively (albeit weakly) related to plea decisions, but only for guilty participants.

White Paper
Morgan, Kirstin A., Reveka V. Shteynberg, Rebecca Ackerman, Cynthia G. Lee. (2018). Incorporating client perspectives into indigent defense research: A guide for practitioners. Washington, DC: National Legal Aid & Defenders Association (NLADA), 1-64.
Summary: This paper guides practitioners and researchers through the core phases involved in designing and conducting research that incorporates client perspectives into indigent defense research. It is organized into chapters that track the phases of research planning and process: Phase 1 – Getting started; Phase 2 – Developing goals: Identifying the purpose of the study; Phase 3 – Selecting the data collection method; Phase 4 – Designing the instrument; Phase 5 – Sampling strategy; Phase 6 – Collecting the data; and Phase 7: Analyzing the data. In addition the report's appendices contain reference materials that should be of value to anyone developing their own research project. In Appendix A, case studies are shared about recent experiences of two New York City defender organizations, the New York County Defender Services (NYCDS) and the Bronx Defenders (BxD), in undertaking research into client perspectives. Appendices B, C, and D provide synopses of published research on attorney-client satisfaction, doctor-patient satisfaction, and customer satisfaction. Appendix E provides specific examples of the types of research questions, plus synopses of published customer satisfaction research. Appendices F and G include lists of resources by helpful categories. Finally, Appendix H provides a glossary of research terminology referenced through the guide.
Magazine
Worden, Alissa Pollitz, Reveka V. Shteynberg, Kirstin A. Morgan, & Andrew L.B. Davies (2017). Beyond the city limits: Evaluating court reforms in rural and small-town courts. Translational Criminology, 13.
Summary:  In 2013, the New York State Office of Indigent Legal Services (ILS) invited counties' indigent defense organizations to apply for grants to implement CAFA programs, emphasizing that counties should tailor their plans to local conditions and needs. In 2014 the National Institute of Justice awarded research funding to the University at Albany, in partnership with ILS, to evaluate the implementation and impacts of six of those CAFA programs. These six programs focused primarily on the many rural and small-town courts where CAFA was not already common practice. Most court research takes place in urban settings, where caseloads are large and record-keeping is computerized. But what we know about urban courts and reforms may not accurately describe rural jurisdictions. Over the course of (to date) 40 site visits (and 12,000 miles on our odometers), we observed firsthand the critical work that practitioners undertook to successfully implement their programs, and we also gained deeper understanding of the diverse organizational and political contexts in which these courts operate. The CAFA evaluation project offers lessons about reform and research in these small courts. First, reforms designed with urban courts in mind may not scale as expected onto smaller courts, and practitioners must be strategic in adapting them to their communities. Second, field research and data collection in these settings are resource-intensive undertakings, but researchers can capitalize on time spent in the field to better understand the distinctive dynamics of these courts. And third, the work required to meet these challenges has the potential to improve both the delivery of legal services and the quality of evaluation research.
Chapter
Shteynberg, R. V., & Worden, A. P. (2019). Bail and Pretrial Detention Reform in the Lower Courts. The lower criminal courts, 119-131.
Summary: In many states, policy makers and practitioners are in the third wave of bail reform since the early 1960s. This chapter examines bail policies and practices in the lower courts — those courts responsible for adjudication of misdemeanors and minor violations and, often, initial hearings in felonies. We consider the challenges of establishing fair and efficient pretrial policies in these courts, whose practices, policies, constraints, and resources differ from those in felony jurisdiction courts. In this chapter we address (1) the evolution of state policies governing bail decisions, (2) research on courthouse practices and customs in lower courts' bail decisions, (3) critiques of contemporary bail and pretrial detention practices in these courts, and finally (4) the prospects and challenges to reforming bail in misdemeanor proceedings.
Shteynberg, Reveka V. (2018). The Eighth Amendment: Excessive Bails, Excessive Fines, and Cruel and Unusual Punishments. In Gale College Researcher Series Online. Gale Cengage Learning; Baltimore, MD: Words & Numbers, Inc.
Abstract: The Eighth Amendment provides that "excessive bail shall not be required, nor excessive fines imposed, nor cruel and unusual punishments inflicted." The Eighth Amendment is part of the first ten Amendments – which together are referred to as the Bill of Rights – of the Constitution of the United States. Through the Eighth Amendment, individuals charged with committing an offense are protected against excessive punishments by the government. This article provides an in-depth discussion of each of the three distinct clauses within the Eighth Amendment. The excessive bail and excessive fines clauses are discussed as they relate to both pretrial bail decisions and fines imposed as part of a sentence. The section on the cruel and unusual punishments clause includes a discussion of proportionality as it relates to both prison and non-prison punishments. This article concludes with a discussion of the use of this clause in three key areas of case law: cases involving prison conditions, capital punishment and the death penalty, and juvenile offenders.
Shteynberg, Reveka V. and Allison D. Redlich. (2015). Policing juvenile delinquency.  In M.D. Krohn & J. Lane (Eds.), Wiley Handbook of Juvenile Delinquency and Juvenile Justice; Malden, MA: Wiley-Blackwell Publishers.
Abstract: Police have many responsibilities in their roles to protect and serve: crime prevention; crime intervention; and crime investigation. This chapter discusses characteristics of juvenile delinquents and police practices. Research on juvenile delinquency finds that minorities and economically disadvantaged males are overwhelmingly represented as suspected offenders in the criminal justice system. Recent developmental research has painted a picture of juvenile delinquents as immature and impulsive decision‐makers. The chapter emphasizes that the public holds many misperceptions of youthful offenders, perceptions that have greatly shaped policy. Police officers and law enforcement officers are the gatekeepers to the criminal justice system. Juvenile adjudication is based almost exclusively on police discretion to arrest and file charges against juvenile suspects that then make them defendants. The crime prevention practices discussed in the chapter focuses on school‐, family‐, and community‐based programs. Police‐citizen contact is the largest predictor of attitudes toward and satisfaction with juvenile policing.
Blog
Davies, Andrew L.B., Reveka V. Shteynberg, Kirstin A. Morgan, Alissa Pollitz Worden. (August 28, 2018). Guaranteeing representation at first Court appearances may be better for defendants, and cheaper for local governments. London School of Economics United States Centre's American Politics and Policy (LSE USAPP) Blog.  (Note: This article is based on the Worden et al. (2018) paper. My co-authors and I were asked by the LSE USAPP to turn our CJPR manuscript into a featured article for their lay readers.)
Summary: "If you cannot afford an attorney, one will be appointed for you."  It's a familiar phrase, but what does "appointed" really mean?  In many jurisdictions in the United States, even after a judge appoints counsel for you, you may spend days or weeks in jail before you actually meet your lawyer. This article examines the impact of a program in upstate New York designed to provide counsel at first appearance (CAFA) in court to persons facing misdemeanor charges. We examined whether the presence of CAFA – that is, the physical presence of a lawyer at the defendant's side – could change judges' decisions to detain, release, and set bail.  We compared detention outcomes before CAFA was introduced to those immediately after its introduction in three pseudonymous counties, 'Bleek,' 'Lake,' and 'Hudson.' Our results suggest two things.  First, having counsel present at first appearances can change the pattern of decisions judges make.  Judges may release more people with fewer conditions, and impose fewer financial barriers upon those from whom they demand bail, with the cumulative result that fewer people will be detained pretrial.  Second, having counsel present may ultimately save incarceration costs – often rated at over a hundred dollars per inmate per day – which could save counties and other local governments money.
MANUSCRIPTS FORTHCOMING
Worden, Alissa Pollitz & Reveka V. Shteynberg. Bail and pretrial detention reform in the lower criminal courts. (Forthcoming, 2019, book under contract).
Abstract: In many states, policy makers and practitioners are in the third wave of bail reform since the early 1960s. In this chapter we investigate what is known about state laws and local practices governing bail decisions in misdemeanor courts, and the direct and collateral consequences of these practices for defendants and the outcomes of their cases. We draw on this review of research to inform conversations about public and private policy initiatives at the local, state, and federal levels, highlighting the political and commercial contexts in which proposed reforms are debated, and the challenges of reform that face lower courts.
Redlich, Allison D., Reveka V. Shteynberg, & Laura H. Nirider. Pragmatic implication in the interrogation room: A comparison of juveniles and adults. (Accepted with Minor Revisions, 2019; Journal of Experimental Criminology).
Abstract: Objectives: Pragmatic implication is the phenomenon that individuals process information "between the lines" and hear things that are implied but not asserted. In interrogation settings, whereas explicit statements of leniency are impermissible, implicit statements are allowed. In this study, we compare juvenile's and adult's perceptions of interrogator statements of explicit and implicit leniency, in effect examining pragmatic implication. Methods: Samples of juveniles and young adults were randomly assigned to an Explicit Leniency, Implicit Leniency, and No Leniency (control) condition. Participants were read a hypothetical interrogation of a suspect and then asked questions about whether the suspect should confess, possible outcomes, and perceptions about fairness, pressure, etc. Results: Regardless of age, participants were about three times more likely to recommend the suspect confess when leniency was explicitly or implicitly mentioned than when leniency was not introduced. For sentencing expectations, a significant effect of leniency, in the manner predicted, was found for adults but not juveniles. Several differences were also found between juveniles and adults; for example, juveniles perceived the interrogator as fairer than adults in the explicit and implicit leniency conditions, but not in the no leniency condition. Conclusions: As a first step in examining the influence of pragmatic implication for juveniles in interrogation settings, this study makes an important contribution. The primary limitations is that participants responded to a hypothetical situation, which allowed for experimental manipulation but may not generalize to actual interrogations involving juveniles and adults. More in situ studies of interrogation are encouraged.
MANUSCRIPTS IN PROGRESS
Shteynberg, Reveka V. & Alissa Pollitz Worden. Hidden decision processes: Modeling plea bargains in rural New York. (In progress; Draft available upon request)
Shteynberg, Reveka V. & Allison D. Redlich. A qualitative examination of the decision to plead guilty: The role of gender in juvenile and young adult plea decision-making. (In progress; Draft available upon request)
---

RESEARCH CITED IN AMICUS BRIEFS AND COURT OPINIONS
U.S. Supreme Court Case (Amicus Brief)
Larry Newton Jr. v State of Indiana, Court of Appeals of Indiana, 5th District, on the issue of granting certiorari because the threat of the death penalty, a punishment the USSC has since recognized as unconstitutional, rendered the plea negotiations coercive. Redlich and Shteynberg (2016) was cited in the Amicus Brief as supporting research/authorities:

Brief of Amici Curiae Juvenile Law Center, The Promise of Justice Initiative, and Children and Family Justice Center in Support of Petitioner
State Court Case (Dissenting Court Opinion)
People v. Tiger, State of New York Court of Appeals (2018): majority holds that the defendant's actual innocence claim is not a ground for relief. The dissenting opinion cited Redlich and Shteynberg (2016) as research supporting why it should be.
---
---

PRESENTATIONS
Invited Webinar Presentation
2016     Morgan, Kirstin A., & Reveka V. Shteynberg.  Webinar: A graduate student's guide to getting involved in Indigent Defense Research.  This webinar was presented for the National Legal Aid & Defender Association, with support from the Open Society Foundations. Invited presenter by the NLADA, August 18, 2016. PowerPoint and webinar available at http://www.nlada.org/webinars/research-students-indigent-defense

See the full list of publications, reports, and presentations at academic and practitioner conferences and invited talks in my Curriculum Vitae here. 
Also, here's a shameless plug:
If you're into nerdy t-shirts ($15.99 – $17.99), for yourself or as a gift, check out the following prints you can order via Amazon prime (click here for other fun non-academic designs):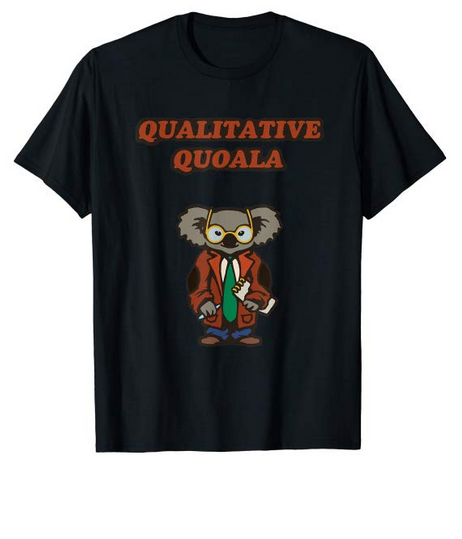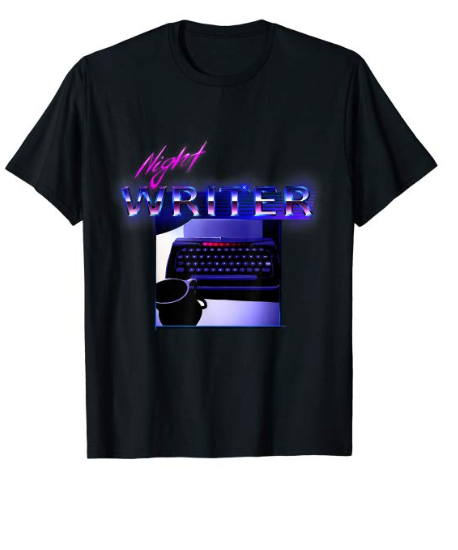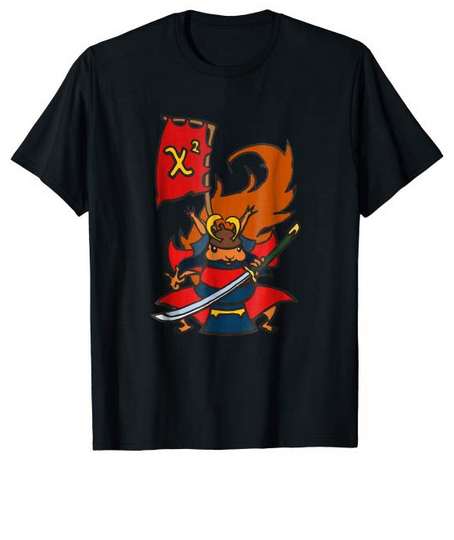 CLICK TO BUY NOW!            CLICK TO BUY NOW!            CLICK TO BUY NOW!
 Qualitative Quoala                   Rule the Night!                   Chi-Square Samurai
Academic Researcher              One word at a time!          Squirrel Statistician
Fabric is super soft and the prints don't fade with excessive washing.
In case you're curious, these three prints were conceptualized by me and illustrated/designed by my very talented fiancé.