Welcome! I am Dr. Shteynberg and here's some info about me:
I am an Assistant Professor in the School of Criminology and Criminal Justice at California State University San Bernardino. I am also a Research Fellow at the John F. Finn Institute for Public Safety. I received my Ph.D. and M.A. in Criminal Justice from the University at Albany, SUNY. I received my B.A. in Criminology, Law and Society from the University of California, Irvine.
My research focuses on access to justice and issues surrounding criminal justice decision-making policies and practices, including plea bargaining and adjudication, court and legal reform, pretrial detention, juvenile justice, law enforcement, program implementation and evaluation, and research methodologies. You can see an overview of my research here and view my publications and reports here. Feel free to email me for a copy of my articles/reports if you can't access the full publication online and I will send you a pre-print! 
To learn more about the courses I teach, click here.
For a copy of my CV, click here.
Want to stay in touch? If you do the Twitter thing, here's mine: @CJSresearcher
And personally? Well, I'm a Los Angeles native, hiking and photography novice, travel and architecture enthusiast, crossfit amateur, yoga and music habitue, coffee and science fiction addict, cooking Macgyver, and formerly a neighbor to a family of four very silly deer and a forest full of (avocado-loving, northeast-hipster) squirrels.
If you're curious about how to pronounce my name, just say Rebeka but replace the 'b' with a 'v' – Reh-veh-kah. The last name is a bit more complicated, but if you pronounce the word 'stain' and modify it to be 'shtain' you'll know how to pronounce Sh-teyn-berg.
Want to know more about how I got started in research?
Before graduate school, I worked as a research analyst for Control Risks, a securities and investigations firm. Prior to that, I worked as a research assistant for Hennington and Associates, a trial and jury consultation firm.
Currently, in addition to being an Assistant Professor at CSUSB, I am also an Affiliated Faculty Researcher for the University at Albany's Counsel at First Appearance (CAFA) Project, which is funded by a grant awarded by the National Institute of Justice (Award NIJ2014-IJ-CX-0027): "Early Intervention by Counsel: A Multi-Site Evaluation of Counsel at First Appearance" (PI: Dr. Alissa Pollitz Worden, University at Albany, SUNY; Co-PI: Dr. Andrew L.B. Davies, NYS Office of Indigent Legal Services). In graduate school, I was the CAFA Project's Senior Research Assistant and Research Assistant Supervisor. This project examines the implementation of individualized CAFA programs in six upstate NY counties, which include rural and urban jurisdictions, and assesses the impact of CAFA on direct and indirect legal and extralegal outcomes. If you would like to learn more, check out the UAlbany Press Release on the CAFA Project, its amazing research interns, and our recent paper about the impact of not being represented by counsel at the first court appearance on misdemeanor bail and pretrial detention decisions.
(UAlbany Press Release, October 23, 2018; Photo by Patrick Dodson) 
I am also a Research Fellow at the John F. Finn Institute for Public Safety, Inc. (Director: Dr. Robert E. Worden; Associate Director: Dr. Sarah J. McLean), where I was a Research Analyst during graduate school. Responsibilities are research analysis and consultation for three separate projects: (1) the Family Court Needs Assessment and Feasibility Evaluation study, funded through a New York state-level grant, uses focus groups, court observations, surveys, interviews, and legal research to understand the needs of assigned counsel providers (attorneys, staff, and administrators) and indigent defendants when representing them in family court (Project Supervisor: Dr. Alissa Pollitz Worden); (2) the Police Interactions with Victims of Violence project, funded by NIJ, analyzes the nature of police-victim and police-citizen interactions by coding incident characteristics and citizen roles, including the behaviors of officers and victims in a sample of incidents based on in-car, dash cam recordings (Project Supervisors: Dr. Robert E. Worden, Dr. Sarah J. McLean, and Ms. Danielle L. Reynolds); and (3) the Supervisory Coaching of Law Enforcement project, supported by a grant awarded from the Laura and John Arnold Foundation, examines the potential of body-worn cameras to enhance the performance of the supervisory role. This project uses body-worn camera recordings to conduct systematic social observation coding of police-citizen interactions (Project Supervisors: Dr. Robert E. Worden, Dr. Sarah J. McLean, and Ms. Danielle L. Reynolds).
Prior to joining the CAFA Project in Spring 2015, I was the Research Lab Project Director for the Modeling Decision-Making in the Legal System (MoDiLS) Lab (Lab Director: Dr. Allison D. Redlich), and was responsible for managing the MoDiLS Labs' ongoing research projects and research assistants. I was also the Graduate Research Assistant for Dr. Allison D. Redlich's NSF-funded experimental research project "Creating and Transferring Knowledge on Guilty Pleas," the second phase of which examines juvenile and young adult plea decision-making. After data collection for that project was completed, I worked as the Graduate Research Assistant for the NSF-funded Research Coordination Network (RCN) on Understanding Guilty Pleas (PI: Dr. Shawn D. Bushway; Co-PIs: Dr. Allison D. Redlich, Dr. Brian D. Johnson, and Dr. Anne M. Piehl). The explicit goal of this RCN is to foster new research on the process that generates guilty pleas and is organized around three research cores: the prosecutorial decision-making core (by modeling the process that generates plea bargains), the defense decision-making core (to understand the defendant's and defense attorney's role), and the workgroup decision-making core (by modelling organizational influences).
My dissertation research examined plea decision-making through a 'courtnography' (court observations of county, city, and town and village courts and conversations with members of the courtroom workgroup) and semi-structured interviews with defendants, defense attorneys, and prosecutors to investigate how they perceive and understand the choices and imperatives with which they are faced as they navigate the legal system. The focus of this research was to triangulate and examine the factors affecting, and rationales underlying, the plea decision from the points of view of the defendant, defender, and prosecutor. This research and its resulting materials are based upon work supported by the National Science Foundation under Grant #1625527. Any opinions, findings, and conclusions or recommendations expressed in this material are those of the author(s) and do not necessarily reflect the views of the National Science Foundation.
If you would like to learn more, send me an email at reveka.shteynberg@csusb.edu 
Also, here's a shameless plug:
If you're into nerdy t-shirts ($15.99 – $17.99), for yourself or as a gift, check out the following prints you can order via Amazon prime (click here for other fun non-academic designs):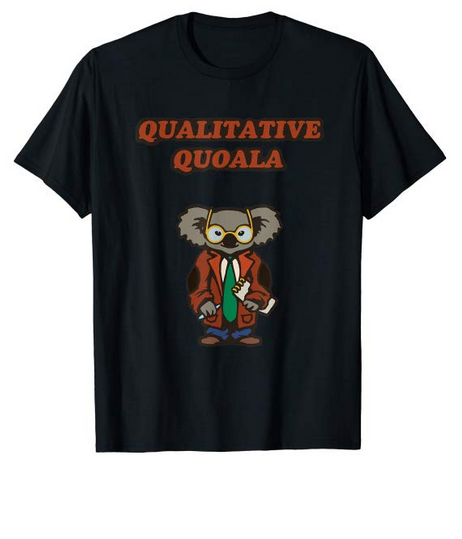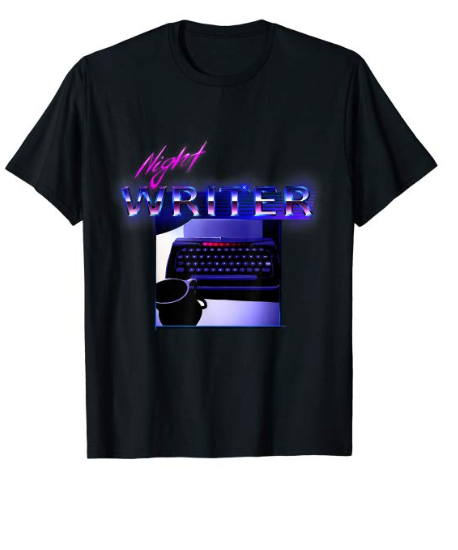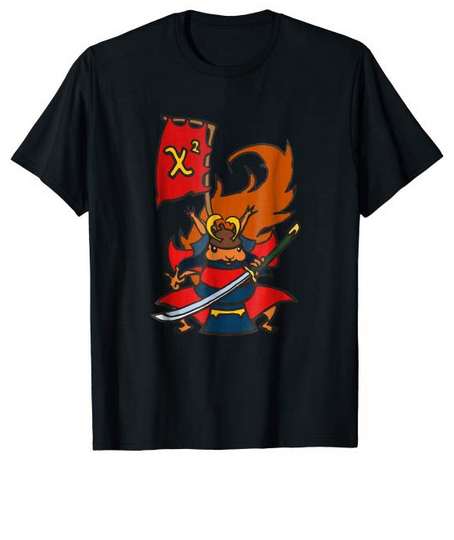 CLICK TO BUY NOW!            CLICK TO BUY NOW!            CLICK TO BUY NOW!
 Qualitative Quoala                   Rule the Night!                   Chi-Square Samurai
Academic Researcher              One word at a time!          Squirrel Statistician
Fabric is super soft and the prints don't fade with excessive washing.

In case you're curious, these three prints were conceptualized by me and illustrated/designed by my very talented fiancé.